Teak Deck Caulking System
Teak Jammer is a high-performance seam sealant and structural adhesive, specially designed for complex marine bonding and sealing applications such as teak decks.
Teak Jammer prevents moisture from entering wood joints and seams – engineered for strength, flexibility and durability to provide exceptional performance in even the most challenging marine environments. For teak decks, metals (including aluminum), glass, window frames, wood and painted wood surfaces.
Exceptionally tough, durable bond
0-VOC and solvent free
UV resistant
Withstands pooling water
For Interior/Exterior applications
Packaged in 20oz Sausages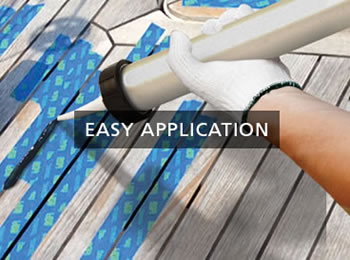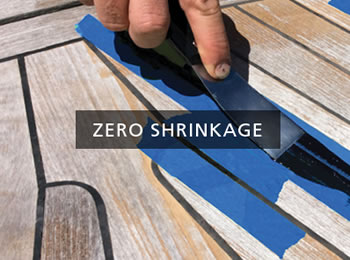 Order Teak Life product samples today!