FOR THE TOUGHEST ENVIRONMENT ON EARTH
Nothing evokes the historic romance of the sea like the natural beauty of teak decking. Our Teak Life products are designed to provide long term protection for your teak decks, enhancing their beauty and performance through sun, storms, salt and spray.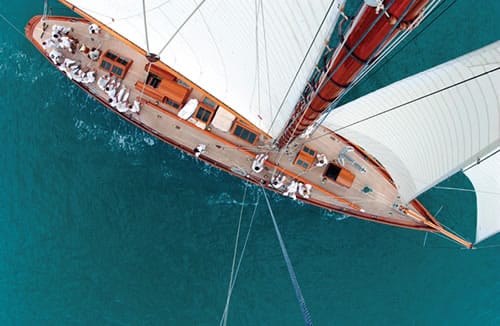 Teak Life was born from a passion for the sea – and a passion for the beauty and performance of wood. Teak Life is a new family of products from Sansin, a global leader in wood protection focused since 1986 on creating the best performing, most beautiful wood finishes in the world – and staffed with passionate sailors.
As a result, we understand the unique challenges faced by wood in a marine environment. And of course, we like our boats to be kept Bristol fashion! Since there was nothing in the market that lived up to our exacting standards, we finally decided to put our years of wood coatings development experience towards creating a line of marine-grade products designed specifically to protect and enhance the natural beauty of teak decks.
Whether it's teak stains, teak sealers or teak finishes, our goal at Teak Life is to be the world-wide choice for customers who demand the absolute best in performance and beauty for their yachts.